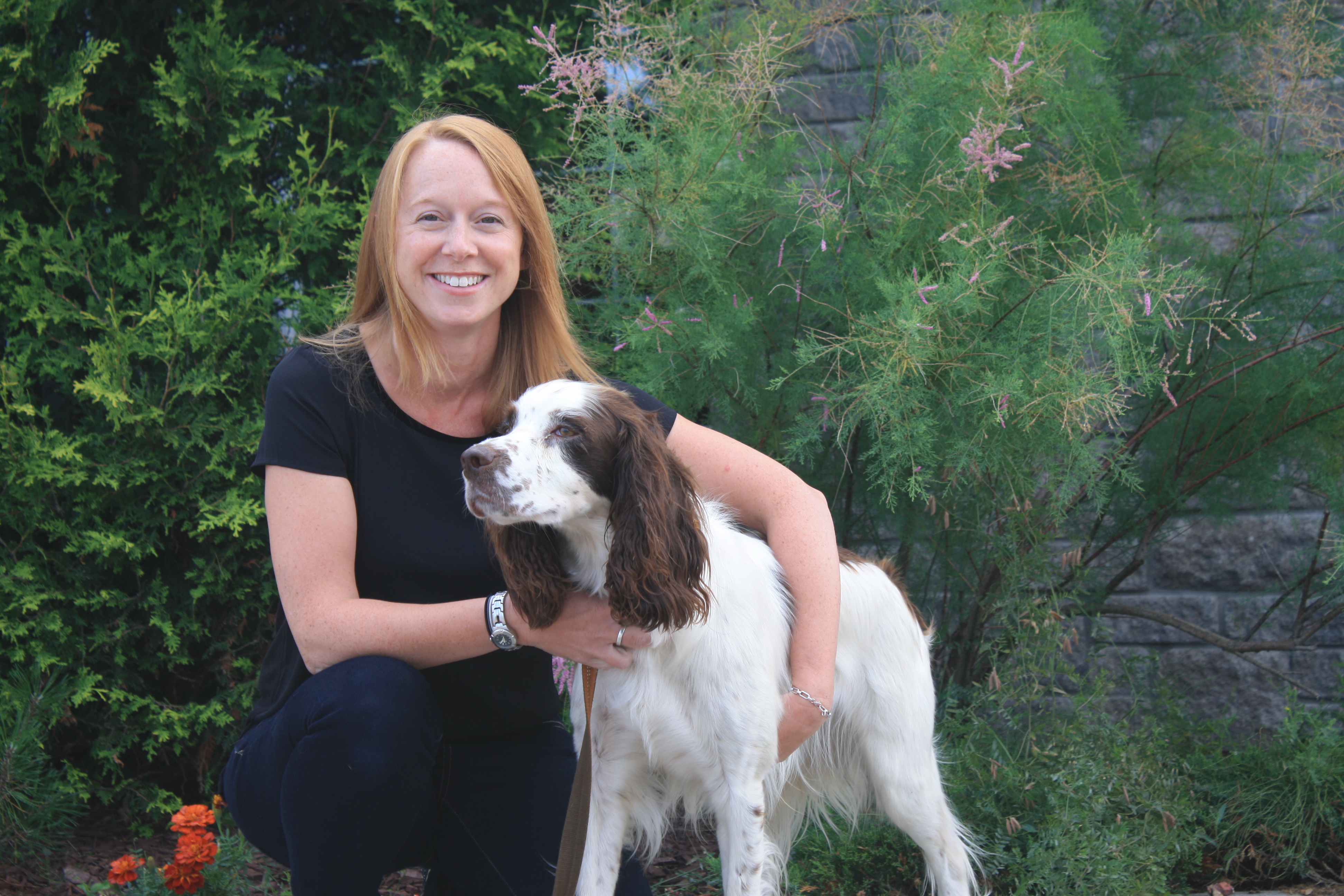 Veterinarian (DVM)
Originally from Thunder Bay, Nicole obtained her Bachelor of Science in 1998 at Lakehead Univeristy, she persued her DVM at the Ontario Veterinary College in 2005. Dr. Chandler has 7 years experience from Vancouver Island in a small animal practice.
Nicole's pets include Sitka the 3 year old Border Collie X, and Sibley and Parker the short haired cats who are litter mates and are 10 year old.
Nicole enjoys outdoor activites such as running, mountain biking, snowboarding, hiking and camping.
Nicole is seen here with a patient and staff member's pet, Rooney.